ZINE UPDATE!


Zine Update
6/27/05

Final's are finally over, school's finally out, and summer is finally here. Time to catch up on my zinestering. The zine costs exactly $2.40 to print (as long as I don't flub up with the copy machine) and $0.87 to mail in the US. I have to research international prices.

The following people have been sent zines (please tell me if you've received them, and if the were damaged in any way):

Diane H.
Kate F.
Lisa F.
Ivan E.
Lorelle

The following people are going to be sent zines this evening:
Stevi S.
Sarah S.
Elizabeth S.
Alison R.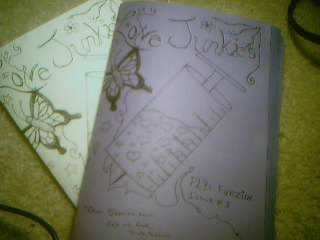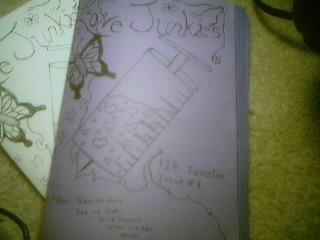 The zine is 46 ½ pages and full of poetry, stories and art. It's Issue #1 and it's called Love Junkies..


You can send concealed cash and stamps, or a check to

Aaliya Muhammad
5067 Sheriff Rd. NE
Washington, DC 20019

If anyone wants to use paypal,
Here's the button.



Please alert me if there is a name missing. Or if I've overlooked something. Thanks. Peace and fairy dust.