Lanky Lizards! The zines finally done!
I know you hate me for taking forever, but I've had alot of stuff on my plate these past months.
Anyway, I finally finished the 1st issue of the FLB Fanzine! Sorry that the pics are so crappy but I bought this digital camera on ebay for a dollar. I'll try to have my friend scan a better pic tomorrow.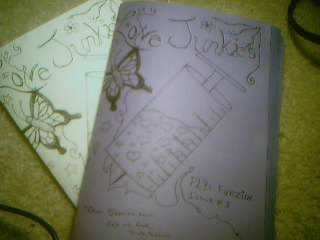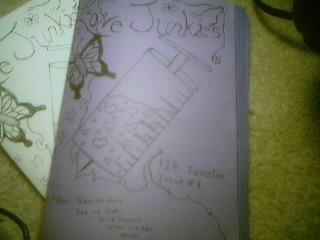 The zine is 46 ½ pages and full of poetry, stories and art. It's Issue #1 and it's called Love Junkies.. Costs $2.50 plus postage. What do ya think?


You can send concealed cash and stamps, or a check to

Aaliya Muhammad
5067 Sheriff Rd. NE
Washington, DC 20019

If anyone wants to use paypal,
Here's the button.

Type $3.00 for the price to include the price of the zine and shipping.